Seeing your gynecologist is an integral part of staying on top of your gynecological health and overall health. However, some young women find the prospect of their very first gyno exam intimidating. But a little bit of knowledge and preparation can help assuage that anxiety and uncertainty.
Here's what to know when booking your first gyno appointment.
1) Know The Reason for Your Appointment
Regular gyno exams are part and parcel of being a woman. Ideally, women will start seeing their GYN between the ages of 13-15, with routine visits occurring annually unless otherwise advised. (If you're outside that window, the best time to start is now!) When booking your appointment, note any concerns or topics you want to talk about, and communicate those on any check-in documentation if possible. Reasons for your visit might include asking about menstruation or your cycle, discussing birth control, or testing for STIs. Going in prepared helps you make the most of your time with your GYN – and makes sure you don't leave the important questions until the last minute.
2) Be Prepared to Talk About the Personal
Your GYN will ask you questions about your menstrual cycle, hormonal conditions, sexual activity, personal habits and activities, and family history. Knowing your mom's medical history and any family history of blood clots or cancer can be beneficial, so try to get this information beforehand. Also, take the time to monitor your cycle in the months before your first appointment so that you can answer any questions accurately. While you might feel uncomfortable discussing topics such as sex, menstruation, and drug or alcohol use, know that being open and honest is important. It gives your doctor the information they need to help make recommendations for your health and wellbeing, such as whether to book in for an STI screening or the HPV vaccine and what types of birth control are best for you. Remember, your doctor isn't there to judge you: they're a professional who wants to help you live a healthy and full life.
Additionally, know that you're in control of the appointment. You don't need a parent or guardian to accompany you unless you want, and you can always ask questions or seek more information before proceeding.
3) You Probably Won't Need an Exam
While regular pap smears and pelvic exams are a vital part of gynecologic health, you probably won't experience these during your very first visit. Usually, pap smears and pelvic exams are recommended for those 21 and over, except if you're sexually active or have health concerns such as mid-cycle bleeding or unusual pain. In most cases, your first gyno visit will involve measuring your height, weight, and blood pressure, going over your medical history, talking about your experiences so far, answering any questions, making recommendations about future exams and check-ups, and showing what to look out for in terms of gynecologic and breast health.
4) If You Do Need an Exam, Your GYN is There for You
If you do require an exam, know that it consists of three parts: an external exam, a pelvic exam, and a bimanual exam. External exams involve examining your vulva – or all the outer parts of your vagina. The pelvic exam involves using a speculum to monitor vaginal and cervical health and check for abnormalities. First-time patients can find this experience daunting, so don't be afraid to advocate for yourself. Speak up if you feel uncomfortable or if you experience pain or pinching – and know that the exam only takes about a minute. The bimanual exam is similar to the pelvic exam, but your GYN will also press a hand against your abdomen. This exam checks for uterine and ovarian health and takes a minute or so. If you feel uncomfortable or anxious at any point, talk to your GYN and have them work with you to ensure that you feel safe and looked after.
5) Book Your Next Appointment, and Expect Follow-Ups
If your first gyno appointment includes testing or exams, you might get a phone call follow-up to discuss any results with you. Usually, this will happen within a week or two. If you don't get a call, check in, just in case.
Routine gyno appointments are an important part of staying on top of your overall health, so ask about booking your next appointment before you leave. While pap smears and pelvic exams are usually only required every three years unless an abnormality has been detected, an annual check-up is a great way to renew birth control prescriptions, discuss any concerns, or obtain STI testing if needed.
Book Your First Gyno Exam Today
At SWWO, we know how important it is to see your GYN. Booking that very first appointment is an important milestone on your path towards lifelong gynecologic health. Contact your GYN today to make your appointment!
TESTIMONIALS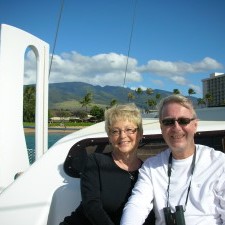 "She made sure I understood everything. If I had questions after hours, I could always call her on her cell. I never felt like I was a burden. I know Dr. Finkelstein is here for me."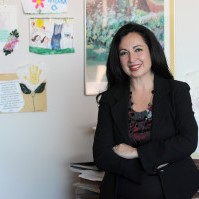 "I was very impressed when I met Dr. Finkelstein. She was relatable. She has two young children and a career. I have two young children and a career."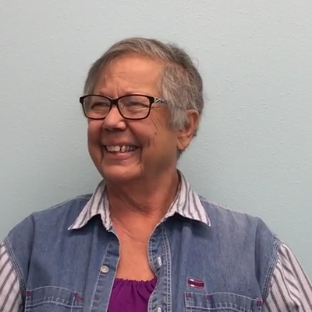 "They were very empathetic, very knowledgeable, very efficient and they are my friends today.  I love them all. I come in here just to say hi to everybody and Dr. Finkelstein. I have complete and total trust in her and her abilities.  Everything she has told me and done is just above board and I have complete faith in her."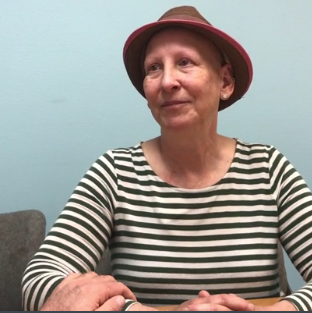 "I was so comforted and excited to have someone listen and hear what I had to say and actually supported me. I appreciated the balance immensely of true knowledge and willingness to be open to what I was finding in regard to alternative medicine."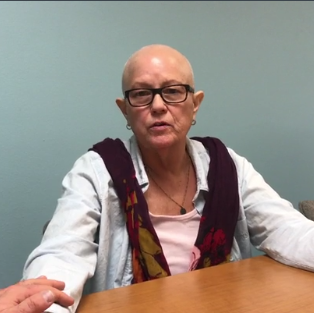 "I'm grateful that Karen came into my life. She has so much integrity and love for her patients and  if you end up here you are in a good place."
OUR MISSION
To help women triumph over their gynecologic and oncology needs in a warm and nurturing way.
HELPFUL LINKS