If you receive a cancer diagnosis, one of the most important next steps is choosing your oncologist or cancer treatment center. Although you may feel that you need to act quickly, in most cases, you'll have enough time to do your research to find the care center that's right for you.
Here's what to consider when choosing your oncologist or cancer treatment center.
Ask for a Recommendation
Ask the doctor who diagnosed you about who they'd recommend for your treatment. Often, they'll recommend a specific doctor to you anyway. If possible, ask for two or three names, research them and the hospitals or clinics they work with, and see if they take your insurance. These recommendations may be local, or they may be at a larger, regional care center. You can also use the American Medical Association's Doctor Finder service to research specific oncologists or surgeons.
Look for Specialized Care Centers
Research cancer treatment centers that offer a full-service approach. These centers are staffed by a variety of specialists who can collaborate to provide a comprehensive treatment plan for you. Specialized centers offer experience across different types of cancers and are often at the cutting edge of new treatments and technologies.
Verify with Expert Bodies
Several independent, expert bodies track the care provided by cancer centers. For example, the National Cancer Institute has a list of designated care centers and cooperative groups, and the Commission on Cancer closely monitors cancer care centers. Use these to verify the quality of care at a prospective cancer treatment center.
Speak with Multiple Oncologists
Meet with several doctors to learn about their credentials, expertise, and treatment recommendations. Confirm that they're board-certified, have experience with your specific type of cancer, and have a team of staff to support your treatment. Speaking with multiple oncologists also lets you compare their treatment recommendations to see where they overlap or diverge.
Speak with Multiple Surgeons
If surgery is recommended, interview multiple surgeons to ask about their background, experience, how many surgeries they provide this year, and their outcomes. Your primary care doctor or oncologist can also provide recommendations for surgeons.
Do Your Own Research
There is plenty of quality information about cancer available on the internet from reputable sources such as the American Cancer Society and the National Cancer Institute. Avoid personal blogs and unverified sources. Research your cancer and common treatment options to gain an understanding of what's typical and what other options, such as clinical trials, are available. See whether your prospective cancer care center provides these options. Ask your doctor to guide you towards quality literature and information and trust their opinion regarding less well-proven treatments.
Know Your Needs
Expertise and reputation are vital, but there's more than that to think about when choosing an oncologist or care team. Verify that your prospective oncologist has experience with your specific type of cancer, takes your insurance, has admitting privileges at the hospital you want to use, and is someone you feel comfortable around. Also, ask whether they're involved in clinical trials, how to access out-of-hours care, and who will be part of your care team.
At Southwest Women's Oncology and Health, we offer expert, full-service care that takes into account the latest technology and research. Our care team is always available to our patients, and we pride ourselves on the holistic approach we take. If you're considering an oncologist or cancer care team, contact us to make an appointment.
TESTIMONIALS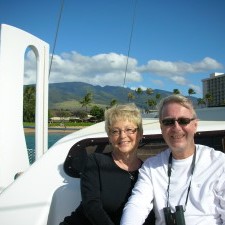 "She made sure I understood everything. If I had questions after hours, I could always call her on her cell. I never felt like I was a burden. I know Dr. Finkelstein is here for me."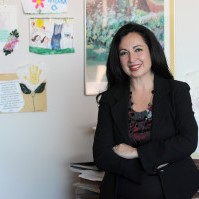 "I was very impressed when I met Dr. Finkelstein. She was relatable. She has two young children and a career. I have two young children and a career."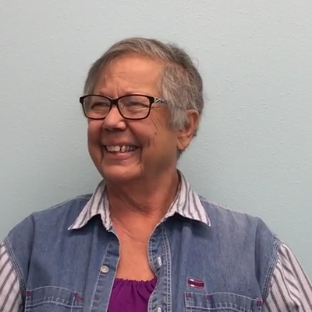 "They were very empathetic, very knowledgeable, very efficient and they are my friends today.  I love them all. I come in here just to say hi to everybody and Dr. Finkelstein. I have complete and total trust in her and her abilities.  Everything she has told me and done is just above board and I have complete faith in her."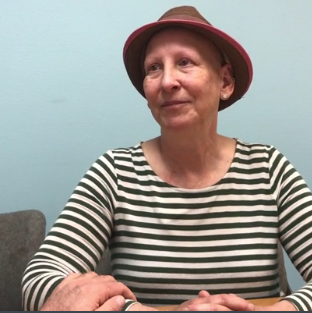 "I was so comforted and excited to have someone listen and hear what I had to say and actually supported me. I appreciated the balance immensely of true knowledge and willingness to be open to what I was finding in regard to alternative medicine."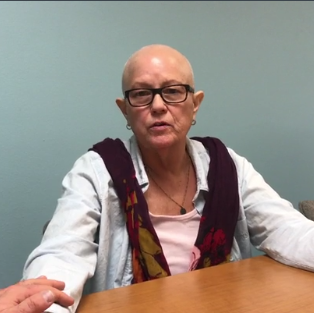 "I'm grateful that Karen came into my life. She has so much integrity and love for her patients and  if you end up here you are in a good place."
OUR MISSION
To help women triumph over their gynecologic and oncology needs in a warm and nurturing way.
HELPFUL LINKS