Hearing that someone you love has cancer is one of the hardest things you will go through. It's natural to feel a variety of emotions and have a ton of questions. You may be scared, worried, stressed, etc.
When we diagnosis an individual with cancer, our primary goal is to eradicate the cancer. But another main goal is to help the individual and their loved ones cope with the diagnosis, treatment, and care.
There has been significant research done on how to cope with cancer. This, coupled with advances in diagnoses and treatment, means that we can manage cancer much better than ever before.
Here are some tips to help you care for a loved one with cancer or chronic, serious illness.
Know What to Expect
Understanding your loved one's illness and prognosis can help you better meet their needs. It will also help you anticipate the progress of their illness and what your involvement might look like.
Build a Support Team
Gather the contact details of your loved one's doctors and other healthcare professionals so that you can quickly receive answers to any questions or seek additional help if required.
Outline Your Responsibilities.
Documenting your day-to-day responsibilities will help give you a sense of control while also helping prevent you from becoming overwhelmed. This can be especially helpful if you're sharing a care regimen with someone else.
Have a Plan
Caring for someone with cancer or other serious illnesses can be a long-term responsibility. Have a plan for what happens if you're called away or if shifting responsibilities in your own life will affect your ability to care for your loved one.
Ask for Help
Your own mental, emotional, and physical wellbeing matter. If you're struggling or feeling overwhelmed, speak to a professional, contact a helpline, or join a caregiver support group. You don't have to do this alone.
Talk to People
It's easy to become isolated when your days revolve around a loved one's care. Make time to text, talk, meet with friends and family, and keep communication lines open. Additionally, if they express concern for your wellbeing, listen to them.
Make Time for Yourself
Try to carve out at least an hour to spend doing something for yourself. Go for a walk, read a book, or simply enjoy the sunshine. Getting enough sleep, exercising, and eating well can also be immensely beneficial.
Be Kind to Yourself
Both you and your loved one will have good or bad days, and you may find that you fall short of your own expectations. Relinquish your desire to be "perfect," adjust your expectations, and know that you're doing your best.
Talk to Your Employer
Caring for a loved one with a serious illness does not slot neatly around a 9-5 workday. You may need to take time off for appointments, or suddenly take leave if your loved one needs you. Ensure your employer is aware of your situation and see if they can support you with flexible working arrangements. You may also wish to look into FMLA or other entitlements.
Know Your Loved One's Wishes
Take the time to understand your loved one's plan for living well, and what they'd like their future to look like. This will help you ensure that their days are rich and fulfilling.
Spend Valuable Time with Your Loved One
You'll be spending a lot of time with your loved one, so make it count. Choose activities or experiences that you both enjoy and aim to make the most of the moment.
Caring for a loved one with cancer or other serious illness can be a challenging, long-term endeavor. Embracing the tips above can help you better manage the responsibilities of being a caregiver. If you're a patient or caregiver in need of resources, please speak to the team at Southwest Women's Oncology. We'll do everything we can to ensure that both you and your loved one are in good hands.
TESTIMONIALS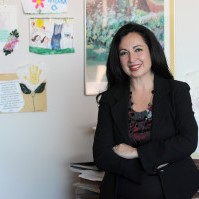 "I was very impressed when I met Dr. Finkelstein. She was relatable. She has two young children and a career. I have two young children and a career."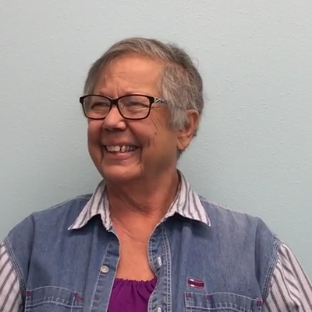 "They were very empathetic, very knowledgeable, very efficient and they are my friends today.  I love them all. I come in here just to say hi to everybody and Dr. Finkelstein. I have complete and total trust in her and her abilities.  Everything she has told me and done is just above board and I have complete faith in her."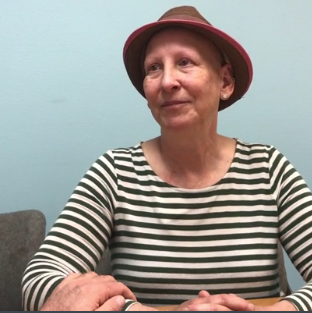 "I was so comforted and excited to have someone listen and hear what I had to say and actually supported me. I appreciated the balance immensely of true knowledge and willingness to be open to what I was finding in regard to alternative medicine."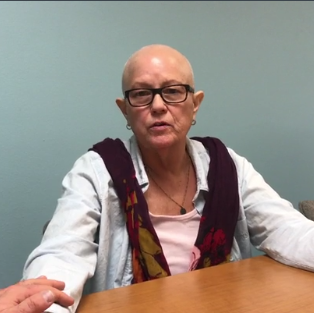 "I'm grateful that Karen came into my life. She has so much integrity and love for her patients and  if you end up here you are in a good place."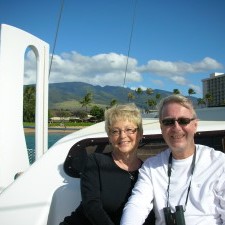 "She made sure I understood everything. If I had questions after hours, I could always call her on her cell. I never felt like I was a burden. I know Dr. Finkelstein is here for me."
OUR MISSION
To help women triumph over their gynecologic and oncology needs in a warm and nurturing way.
HELPFUL LINKS