A cancer diagnosis can significantly impact many areas of your life. For many patients, finances can be a concern. Here's what to know about cancer's financial impact and how you can plan for and manage your treatment costs.
What Questions to Ask
The financial aspect of cancer might not seem like a top priority after a cancer diagnosis. But asking the right questions can help you create a financial plan that will reduce stress and uncertainty for you and your family.
As early as possible, ask your treatment team:
What will be the total cost of your treatment?
What treatment is required, and how long will the treatment run for?
Whether the treatment plan is flexible so that you can save up if needed?
Is it feasible to continue working?
What co-pays and out-of-pocket expenses are involved?
Are generic prescription options available?
What is the cost of experimental treatment or clinical trials?
What types of payment plans are available?
What family, accommodation, or transportation support programs are available?
Should you be looking into long-term or palliative care options?
Understanding Terms and Policies
The overall cost of your treatment can vary significantly depending on your insurance provider and plan. Contact your insurance company to see exactly what they will cover and what deductibles or out-of-pocket expenses to expect. You may be able to reduce your costs by:
Getting pre-approval for your provider, services, or prescriptions
Scheduling your treatment to fall within a financial year to avoid resetting your out-of-pocket maximum
Upgrading your plan to one with more comprehensive coverage
Shopping for a new plan if you've lost your job or have another qualifying life experience
Having your care team speak to your insurer to ensure certain medications or costs are covered
Ensuring your provider and facilities are in-network
When assessing your costs, look beyond the monthly payment. When you add up deductibles (the amount of money you'll pay before your insurer starts paying), out-of-pocket maximums, co-pays and co-insurance, and coverage, the cheapest plan may actually end up being the most expensive.
Ask Questions and Seek Support
It's not unusual for insurers to deny certain claims during the course of cancer treatment. If this happens, be prepared to file an internal appeal, followed by an external appeal if necessary. To streamline this process, keep all of your paperwork, obtain the reason for the denial, and have your care team and family lobby on your behalf.
Additionally, keep a close eye on your bills, or have a trusted person do so. Track all of your claims and costs, and review everything for accuracy. Always wait for your explanation of benefits (EOB) letter before paying a bill so that you don't end up paying more than you're actually responsible for. You can also try negotiating costs or payment terms.
If you're feeling overwhelmed and need help, talk to a professional bill reviewer or get support from friends or family. There is also a variety of local, state, and national assistance programs that may be able to help you with costs related to treatment, medication, or day-to-day expenses.
At Southwest Women's Oncology and Health, we understand that a cancer diagnosis can be a time of uncertainty. We pride ourselves in being open and communicative with our patients and always strive to ensure the best outcomes for you – both financially and in terms of the care we provide.
One local support group we work with, Cancer Services of New Mexico has a Legal, Insurance and Paperwork Assistance (LIPA) Program, which is available at no charge to any New Mexican coping with cancer. If you have questions or concerns about your cancer treatment costs, we're here for you.
TESTIMONIALS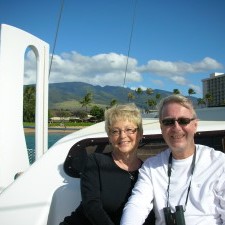 "She made sure I understood everything. If I had questions after hours, I could always call her on her cell. I never felt like I was a burden. I know Dr. Finkelstein is here for me."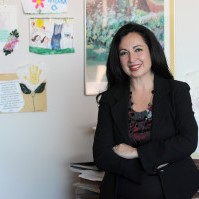 "I was very impressed when I met Dr. Finkelstein. She was relatable. She has two young children and a career. I have two young children and a career."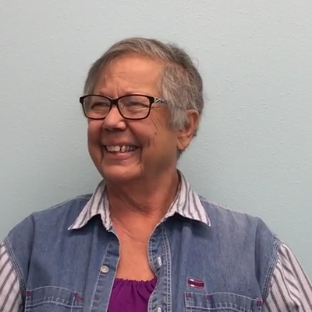 "They were very empathetic, very knowledgeable, very efficient and they are my friends today.  I love them all. I come in here just to say hi to everybody and Dr. Finkelstein. I have complete and total trust in her and her abilities.  Everything she has told me and done is just above board and I have complete faith in her."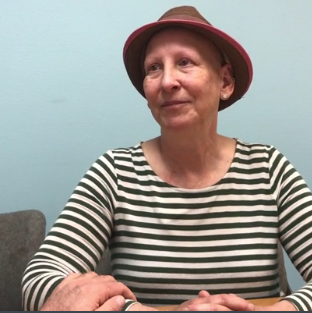 "I was so comforted and excited to have someone listen and hear what I had to say and actually supported me. I appreciated the balance immensely of true knowledge and willingness to be open to what I was finding in regard to alternative medicine."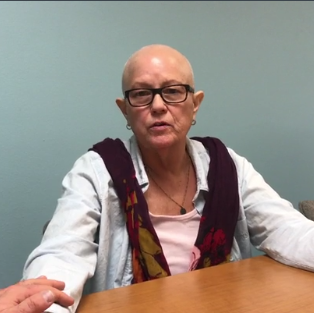 "I'm grateful that Karen came into my life. She has so much integrity and love for her patients and  if you end up here you are in a good place."
OUR MISSION
To help women triumph over their gynecologic and oncology needs in a warm and nurturing way.
HELPFUL LINKS