Regular movement and activity are a crucial part of living a healthy life. For people with cancer, exercise can play a vital role in maintaining physical health and fitness, bolstering mental health, and connecting with others.
Here are some of the benefits of staying active before, during, and after cancer treatment and how to incorporate physical activity into your daily routine.
The Benefits of Exercising During Treatment
Regular activity provides numerous benefits at any stage of treatment. These include:
Improved wellbeing. Exercise releases feel-good endorphins that help with mood, depression, and anxiety. Exercise that takes you out into nature or that allows you to connect with friends or loved ones can also fulfill your social needs, reducing feelings of loneliness or isolation.
Increased energy levels. Regular exercise helps you preserve cardiovascular fitness, meaning that you have more energy reserves to tap into.
Reduced pain. Some studies indicate that regular exercise may help with pain management during treatment. It can also reduce muscle stiffness and soreness.
Maintaining muscle. Cancer treatment, along with being sedentary, can cause muscle atrophy. Even light movement or gentle bodyweight or resistance exercises can help maintain or even build muscle.
Some benefits of exercise, such as weight management, are worth keeping in mind for those without a cancer diagnosis but are at risk of cancer. Being overweight or obese is a risk factor for cancer, so maintaining a healthy weight through regular activity and balanced eating is a great preventive approach.
Ways to Stay Active Throughout Treatment
The recommended activity guidelines for people with cancer are similar to those for the general population: 150 minutes of moderate activity or 75 minutes of vigorous activity weekly. You can aim for more or less depending on how you're feeling. If you're new to exercise, ease your way in and gradually build up.
Some ways you can keep active include:
Meet your daily recommended steps. 10,000 steps are the standard daily recommendation, so load up your pedometer and take a stroll around the block, the park, or even your house when the weather doesn't cooperate. Invite a walking or jogging buddy to join you.
Stretching and light resistance. Incorporate regular stretching into your morning routine, and you'll find that you move more freely and with less stiffness throughout the day. Resistance training is also a great option for maintaining strength and muscle. Try planks, pushups, dips, squats, lunges, and rows – with added weight or without.
Take a class. Yoga, Pilates, water aerobics, disc golf, golf, and low-impact dance classes are great options for moving your body without pushing too hard. Plus, you'll learn a new skill and meet some new people while you're there!
Always Listen to Your Body
As a person with cancer, it's vital to listen to your body and avoid overdoing it. Fatigue, weakness, pain, vertigo, and nausea are common side effects of cancer and its treatment and can impact your workout regimen.
Start slowly and adjust your workouts according to how you feel. If you're not feeling up to your usual activity levels, try an "active recovery" workout such as walking, stretching, gentle swimming, or yoga. Taking a rest day is fine as well – listen to your body and be sympathetic to what it's going through!
Before beginning any exercise regimen, always speak to your healthcare provider. If you've recently had surgery or treatment, speak to your surgeon about when you can resume physical activity and any accommodations you should consider.
At Southwest Women's Oncology and Health, we're here to support our patients with a holistic treatment program that takes into account the whole person. We understand that staying active is important to you, and we can advise you on recommended fitness and activity goals and outcomes. For more information, get in touch!
TESTIMONIALS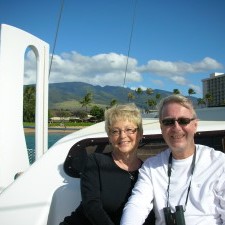 "She made sure I understood everything. If I had questions after hours, I could always call her on her cell. I never felt like I was a burden. I know Dr. Finkelstein is here for me."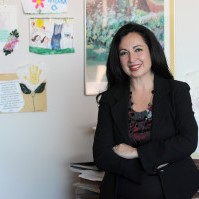 "I was very impressed when I met Dr. Finkelstein. She was relatable. She has two young children and a career. I have two young children and a career."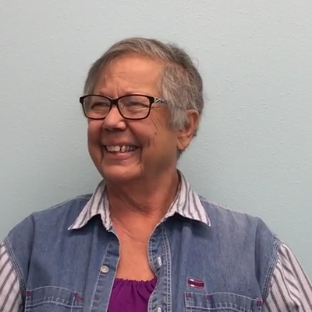 "They were very empathetic, very knowledgeable, very efficient and they are my friends today.  I love them all. I come in here just to say hi to everybody and Dr. Finkelstein. I have complete and total trust in her and her abilities.  Everything she has told me and done is just above board and I have complete faith in her."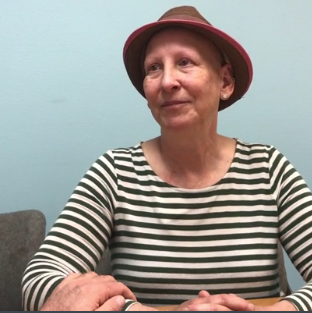 "I was so comforted and excited to have someone listen and hear what I had to say and actually supported me. I appreciated the balance immensely of true knowledge and willingness to be open to what I was finding in regard to alternative medicine."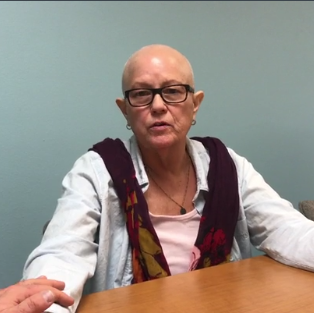 "I'm grateful that Karen came into my life. She has so much integrity and love for her patients and  if you end up here you are in a good place."
OUR MISSION
To help women triumph over their gynecologic and oncology needs in a warm and nurturing way.
HELPFUL LINKS