A cancer diagnosis is life-changing in many ways and requires difficult discussions and conversations with loved ones. This can be especially challenging when children are involved. You may be unsure whether and when to tell a child about a cancer diagnosis and the best way to communicate the facts of the situation. While there's no single "right" way to talk to your child about cancer, these tips can help.
Take Your Time – But Not Too Much
Understandably, you may need time to come to terms with your diagnosis before sharing the news with a child. You may also be anxious about how very young children will react to the news. But children are good at sensing when something is wrong. If you delay telling them, they might assume the worst. Alternatively, they might overhear the news elsewhere, meaning that you have to backtrack and explain the situation. Give yourself adequate time to prepare for the conversation, but don't wait too long.
If you are a grandparent or other family member, check in with the parent before beginning a conversation about cancer. It's best to allow them to lead the discussion.
Be Informative and Offer Support
The goal of your conversation should be to explain your diagnosis and what it means clearly. It should also be to offer the support your child needs. Adjust the level of the conversation to suit your child's age, but avoid using euphemisms or vague language. Use the word "cancer" along with its location to build trust and avoid misunderstanding. Young children may only need to know your diagnosis and the generalities of your treatment, and what to expect, while older children may want a more detailed explanation so that they can feel more in control of the situation and their feelings. Be prepared to answer difficult questions such as the likelihood of survival. Be optimistic, but don't make promises. Sharing positive data about survivorship can help.
Make sure they understand:
That they didn't cause your cancer
That cancer is not contagious
That it is okay to have complicated feelings
How your cancer will be treated
What physical changes to expect
That if you go to the hospital, you are not abandoning them
Consider if you want to have another person, such as a nurse or medical expert, present when you first talk to your child.
Check-In Regularly
"The talk" is just the beginning. Children may need some time to process your diagnosis before asking questions. Their questions or concerns may also change over time and with certain milestones, such as when you begin treatment or show side effects such as hair loss. Ensure your child knows they can come to you with any questions or worries and continue to support them during this time. This lets you control the narrative and offer reassurance as needed – something that can be more difficult if they are getting their information elsewhere, such as online or from friends.
You may also want to meet with a counselor so that your child can talk about their concerns in a safe space.
Direct Children Towards Positive Outlets
Kids who have a parent with cancer can feel helpless and confused. Many NFCR initiatives and programs give children an opportunity to participate in the fight against cancer. Play4TheCure and Arts4TheCure encourage children to use their athletic and creative skills to help fundraise for cancer research, while the Young Ambassador Program encourages high school students to raise awareness and support cancer research. Programs such as these can positively channel kids' innate curiosity while also helping them build a community of people who understand what they're going through.
Cancer Services of New Mexico also offers Family Cancer Retreats and complimentary Family Resource Bags.
At Southwest Women's Oncology & Health, we know that a cancer diagnosis affects the whole family, and that honest, open conversations are key. If you're unsure how to start the conversation with your family, talk to us about where to begin and find the resources you need.
TESTIMONIALS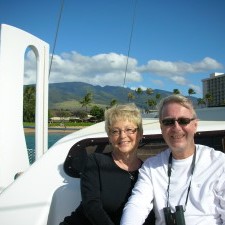 "She made sure I understood everything. If I had questions after hours, I could always call her on her cell. I never felt like I was a burden. I know Dr. Finkelstein is here for me."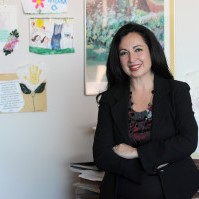 "I was very impressed when I met Dr. Finkelstein. She was relatable. She has two young children and a career. I have two young children and a career."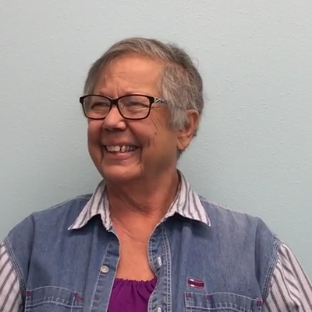 "They were very empathetic, very knowledgeable, very efficient and they are my friends today.  I love them all. I come in here just to say hi to everybody and Dr. Finkelstein. I have complete and total trust in her and her abilities.  Everything she has told me and done is just above board and I have complete faith in her."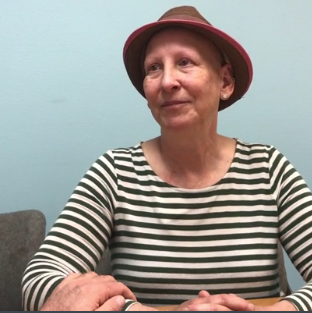 "I was so comforted and excited to have someone listen and hear what I had to say and actually supported me. I appreciated the balance immensely of true knowledge and willingness to be open to what I was finding in regard to alternative medicine."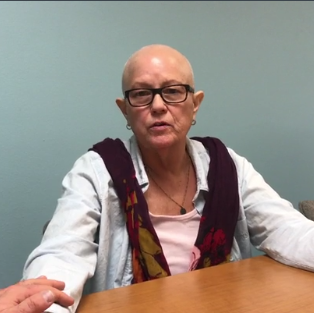 "I'm grateful that Karen came into my life. She has so much integrity and love for her patients and  if you end up here you are in a good place."
OUR MISSION
To help women triumph over their gynecologic and oncology needs in a warm and nurturing way.
HELPFUL LINKS