Cancer Inspires Spiritual Adventure
Our Patient is Surrounded with People Who Care
Carolyn Hoffland is 62 years young, married, has two married daughters, and is a loving grandmother to 7 children. Carolyn is on what she calls an adventure. Her diagnosis revealed what Dr. Finkelstein refers to as the cousin of ovarian cancer. Carolyn is now undergoing treatment for a recurrence of peritoneal cancer. "I don't like the word fight or battle. I like the word adventure," Carolyn said. "We all have good and bad adventures. What I'm going through is an adventure."
Her adventure began in May 2010 with what felt like a bladder infection. Her primary doctor prescribed antibiotics, yet the pain continued. Then her radiologist did a CT scan that didn't reveal anything suspicious. Her OBG couldn't feel anything wrong. In June, Carolyn was referred to Dr. Finkelstein at Southwest Gynecologic Oncology Associates.
"I had no idea that I was going to be told I had cancer," Carolyn remembered. Dr. Finkelstein performed a CT scan and other tests which indicated ovarian cancer. The doctor recommended immediate surgery to confirm the diagnosis. Carolyn ended up having full hysterectomy. "I was in denial. I started to cry and my husband listened intensely," Carolyn said.
"I didn't like Dr. Finkelstein at first because she told me I had cancer. I didn't like her because she gave me that very bad news." Carolyn shared. "Then, she put her hands on my knees and she told me that I wasn't dying. She treated me with love and compassion like she would treat her mother. Dr. Finkelstein showed her concern for me and for my two grown daughters. We had an automatic bond. Dr. Finkelstein wrote their doctors informing them of my recent diagnosis and recommended my daughters have testing done on a yearly basis."
Acceptance
"There is nothing wrong in crying when you have cancer," Carolyn said. "Dr. Finkelstein has always been a comfort to me when it comes to the tears and the unknown. She understands death because of her own personal circumstances. She taught me that cancer isn't always death."
"Dr. Finkelstein told me what I needed to do to prepare for my surgery the following week. Surrounded by family and friends at the hospital, we were all in hopes that it was something else. After our prayers and the surgery, Dr. Finkelstein told me I had cancer but it wasn't ovarian cancer. I had primary peritoneal cancer. She encouraged me and my family."
Soul Searching
"Everyone has a different perspective when they find out they have cancer," Carolyn noted. When it happened to me, I thought 'When can I get back to work?' Six months passed and I knew I could not go back. After a great deal of soul searching, I realized I wanted and needed to take care of myself. For the first time in my life, I was number one. My job was not number one. I needed to devote this time to my cancer, my health, and my living."
Spiritual Support
"After my surgery, I had a spiritual growth as a new physical being," Carolyn remembered. My daughter in Minnesota wanted to be of help in some way, so she set up a free CaringBridge.org account for me where I can post to my journal, share photos, and get email inspirations from my family and friends. It is a pleasure each day to read it, and I look forward to it. You need that smile every day. You need to tell jokes. You need to laugh."
Caring
"I never was in pain. Sometimes the chemotherapy is more of a discomfort than the actual cancer. I went to Southwest Gynecologic Oncology for my chemotherapy treatments. The chemo suite is homey. The nurses all get to know you. You get to know them as family because they are so attentive to your needs. That's wonderful!"
"After I did front line chemotherapy the first time, Dr. Finkelstein got me enrolled in a clinical trial," Carolyn added. "She made sure I understood everything. If I had questions after hours, I could always call her on her cell. I never felt like I was a burden. I know Dr. Finkelstein is here for me. She practices the fine art of coordinated care. She calls my GI doctor. She sends letters and test results to my primary care physician. She's in communication with my medical care providers. She goes the extra mile for all her patients."
Trust
"You need to trust your doctors," added Carolyn. The computer doesn't really know about your individual diagnosis. Dr. Finkelstein is always very patient. She never makes you feel like she doesn't have time for you. She reassured me about my course of treatment, explained what we were going to do, and shared what I could expect. If Dr. Finkelstein was helping another patient, I was never left out in the cold. I trust Dr. Finkelstein to take care of me. They both have the same skills and philosophy about patient care. That's very reassuring."
Hope
Carolyn has been a patient at Southwest Gynecologic Oncology for three years. "We treat each other like we are family," she said. "I know I'll get a hug every time I go for my appointments, good or bad. Cancer has opened a whole other world I never realized would be in my future or my life. Dr. Finkelstein is honest with me. She has a protective way of saying her words without being harmful. She's very good at how she says and presents things. There's not an appointment that you go away not having hope."
Strength
After several months in remission, Carolyn's cancer returned. "Why me?" Carolyn asked a friend. "Why not you? You can do it!" replied her friend. According to Carolyn, "My prognosis is unknown. I may have a few years, more years, or many years. Thanks to Dr. Finkelstein, I know how to take better care of myself so I don't get weak. And because I'm strong, I can handle this adventure. God knows I can handle it and I will get through it."
Inspiration
The photo you see here is Carolyn and her husband on an adventure in Hawaii before she started treatment for her recurrent cancer. According to Carolyn, "Your whole perspective changes," Those important times we sat on the beach watching the waves are very fond memories for me. When it comes down to it, I cherish the people who are by my side on this adventure of life."
TESTIMONIALS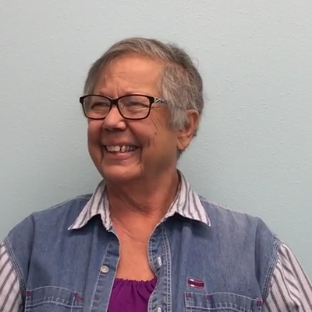 "They were very empathetic, very knowledgeable, very efficient and they are my friends today.  I love them all. I come in here just to say hi to everybody and Dr. Finkelstein. I have complete and total trust in her and her abilities.  Everything she has told me and done is just above board and I have complete faith in her."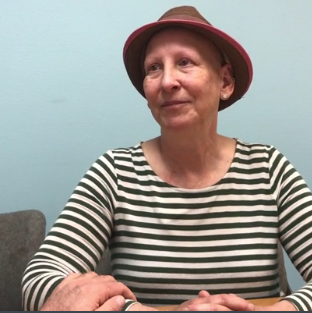 "I was so comforted and excited to have someone listen and hear what I had to say and actually supported me. I appreciated the balance immensely of true knowledge and willingness to be open to what I was finding in regard to alternative medicine."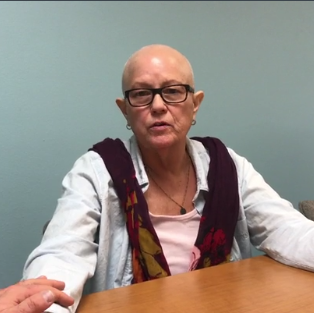 "I'm grateful that Karen came into my life. She has so much integrity and love for her patients and  if you end up here you are in a good place."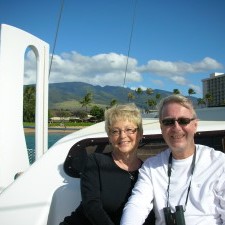 "She made sure I understood everything. If I had questions after hours, I could always call her on her cell. I never felt like I was a burden. I know Dr. Finkelstein is here for me."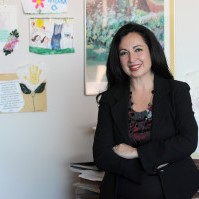 "I was very impressed when I met Dr. Finkelstein. She was relatable. She has two young children and a career. I have two young children and a career."
OUR MISSION
To help women triumph over their gynecologic and oncology needs in a warm and nurturing way.
HELPFUL LINKS