September is Gynecologic Cancer Awareness Month (GCAM), an initiative through the Foundation for Women's Cancer. Since 1999, GCAM has been striving to increase awareness about all gynecological cancers, focusing on five main cancer types. The goal of GCAM is to bring awareness and education to a greater audience every year.
"Having treated women with Gynecologic cancers for over 18 years, I have so many stories of success when women advocate for themselves and insist on evaluations and examinations that catch their cancers! Be strong and advocate for yourself if you are experiencing any symptoms!"

– Dr. Karen Finkelstein, leader of the medical team at Southwest Women's Oncology
Gynecological Cancer Awareness Month can help save lives. Even the smallest act can have a positive impact!
Five Main Gynecological Cancers to Know
Gynecological Cancer Awareness Month focuses on five specific types of cancer, and they each have different symptoms. They are:
Cervical cancer is a slow-growing cancer that begins in the cervix. This is the one cancer that can be prevented!
Early Detection & Prevention: Regular Pap and HPV tests can detect cervical cancer early. Make sure you have received the HPV preventative vaccination as well.
Symptoms: Abnormal vaginal discharge or bleeding, bleeding after vaginal sex, vaginal odor, and pelvic or abdominal pain.
Ovarian cancer is the 7th most common cancer in women, sometimes called "the silent killer." It affects women of all ages. Statistically, 1 in 70 will develop ovarian cancer at some time in her life.
Early Detection & Prevention: Early diagnosis and treatment can dramatically improve outcomes. Ovarian cancer is detected with a blood test and ultrasound.
Symptoms: bloating, pelvic or abdominal pain, frequent or urgent urination, difficulty eating, change in bowel habits, indigestion, unexplained weight loss or gain, painful intercourse, fatigue, or feeling full quickly.
Uterine/Endometrial cancer is cancer that develops in the uterus. It is the most commonly diagnosed gynecological cancer in the US.
Early Detection & Prevention: Most commonly diagnosed in women who have gone through menopause and are taking estrogen alone as a hormone replacement.
Symptoms: Key symptoms are irregular or heavy vaginal bleeding.
Vaginal cancer usually begins in the lining of the vagina. Many vaginal cancers are associated with HPV.
Early Detection & Prevention: Regular screening and preventive HPV vaccination can prevent vaginal cancer.
Symptoms: Unusual vaginal bleeding, bleeding after vaginal sex, pain, problems with urination or bowel movements, watery discharge, lump or mass in the vagina.
Vulvar cancer is a rare but highly curable cancer that affects the vulva. It is similar in appearance to melanomas.
Early Detection & Prevention: Screening and HPV preventive vaccination can prevent vulvar cancer.
Symptoms: Chronic itching, abnormal bleeding or discharge, skin color changes, bump or lump with wart-like or raw surfaces.
It's vital for women and their loved ones to know the risk factors, symptoms, preventative measures, and screenings. Many symptoms are vague and may be difficult to identify, which is why it's important to listen to your body and notice if something feels "off." If you or anyone you know are experiencing any of the above symptoms, tell your doctor.
Spread the Word
The main goal of dedicating a month to gynecologic cancer awareness is to provide an opportunity to draw attention to it and offer vital information on risks, warning signs, and prevention strategies.
It is estimated the 98,000 women will be diagnosed with a gynecologic cancer in a year, and some 30,000 will die from the disease.
If gynecological cancer has affected the life of you or someone you know, or if you want to participate in a valuable outreach effort, here's what you can do:
Hang informative posters in bathroom stalls at work or school.
Host a fundraiser
Share social media graphics with the hashtag #GCAM
Share your story
Wear purple, the official color of GCAM
Check out this toolkit with educational materials, posters, and more tools for spreading awareness.
Raising awareness is key. Share the symptoms with someone you love and be sure to listen to your body. If something isn't quite right, don't dismiss it. Tell your doctor, and the sooner the better. Don't be afraid to ask questions! If you'd like to speak to a gynecologic cancer specialist, make an in-person or virtual appointment today.
Let's end gynecologic cancers!
TESTIMONIALS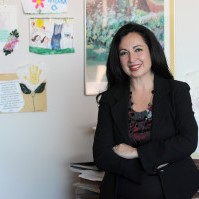 "I was very impressed when I met Dr. Finkelstein. She was relatable. She has two young children and a career. I have two young children and a career."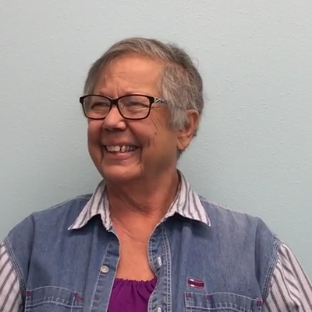 "They were very empathetic, very knowledgeable, very efficient and they are my friends today.  I love them all. I come in here just to say hi to everybody and Dr. Finkelstein. I have complete and total trust in her and her abilities.  Everything she has told me and done is just above board and I have complete faith in her."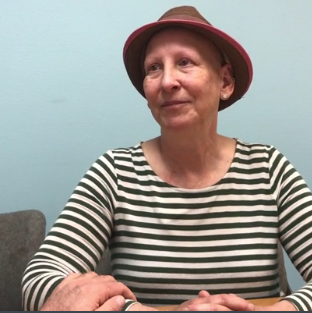 "I was so comforted and excited to have someone listen and hear what I had to say and actually supported me. I appreciated the balance immensely of true knowledge and willingness to be open to what I was finding in regard to alternative medicine."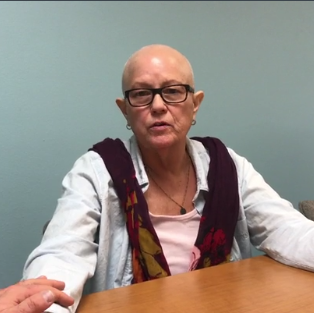 "I'm grateful that Karen came into my life. She has so much integrity and love for her patients and  if you end up here you are in a good place."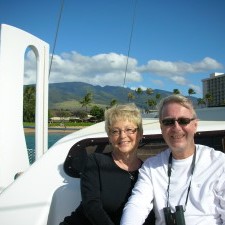 "She made sure I understood everything. If I had questions after hours, I could always call her on her cell. I never felt like I was a burden. I know Dr. Finkelstein is here for me."
OUR MISSION
To help women triumph over their gynecologic and oncology needs in a warm and nurturing way.
HELPFUL LINKS