The holidays can be a challenging time for people with cancer. Juggling treatment and its associated side effects can be hard enough in the day-to-day and is only compounded by the holiday season's many events and the traditions and expectations surrounding them. Here are some small acts of kindness that can help make your holiday season inclusive and low-stress for loved ones dealing with cancer.
Send a Card or Make a Call
It's easy to feel left out when unable to travel to attend gatherings or events. Simple actions like sending a greeting card, writing a letter, and making a phone call can help include your loved one in your holiday traditions. Extend the gesture by having other family members or friends add their own notes or join in on the call.
Handle Their To-Do List
Our to-do lists already seem daunting and can be even more so for someone with cancer. Offer to run errands, do chores or play taxi driver for your loved one these holidays. Standing in line at the post office for them, managing their bills, or arranging to have their snow shoveled can make a big difference in their day.
Cook or Bake for Them
Food brings us together – especially holiday food, which is steeped in tradition and family history. Ensure your loved one doesn't miss out by cooking or baking for them or even bringing leftovers around for them to enjoy. If you're not a whiz in the kitchen, arrange for a hamper or a delivery of professionally baked or cooked goods.
Decorate Their House
Decorating can be physically challenging, and your loved one might be too tired to put up a tree or hang string lights. Offer to bring over friends and family to transform your loved one's home into a holiday wonderland – and let them relax while you do the work.
Pick Low-Key Holiday Activities
Celebrate the holidays with your loved one in low-key style. Cancer can be exhausting, so choose activities that don't demand too much of them. Drive them around to see the local light displays, binge-watch holiday specials in your pajamas, bake or gift-wrap with them, or arrange for a masseuse to come by.
Get on the Same Page About Gifts
Cancer treatment can be expensive, especially when coupled with a reduced ability to work, and your loved one might not have the budget for gifts this year. Offer to skip gift exchanges at friend or family events or do a small Secret Santa style gift event instead.
Help Keep them Safe
People with cancer or going through cancer treatment are immunocompromised. If you haven't been vaccinated, now is the time to get your shots. Additionally, if you're feeling unwell, stay home until you're no longer contagious. This will reduce the risk of complications.
Make New Memories
Rather than focus on the things that you can't do with your loved one, create new memories together. Show up, spend meaningful time together, and participate in easy, low-stress activities and crafts. Stay in the moment, and don't skimp on the hugs!
Fundraise for Your Loved One
If you're not sure what to gift your loved one with cancer, think about fundraising to help cover their treatment or fundraising for cancer awareness and research more generally. You'll help reduce financial stress – and pay it forward to support others in their situation.
Talk to Their Care Team
At SWWO, we're always here for our patients. We know that the holidays can be a difficult time for our patients and their families, and we're here to offer advice, recommendations, or resources to help make the holidays memorable for all the right reasons. If you have been diagnosed with cancer, talk to our team today.
TESTIMONIALS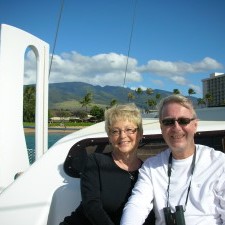 "She made sure I understood everything. If I had questions after hours, I could always call her on her cell. I never felt like I was a burden. I know Dr. Finkelstein is here for me."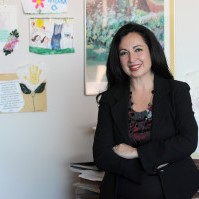 "I was very impressed when I met Dr. Finkelstein. She was relatable. She has two young children and a career. I have two young children and a career."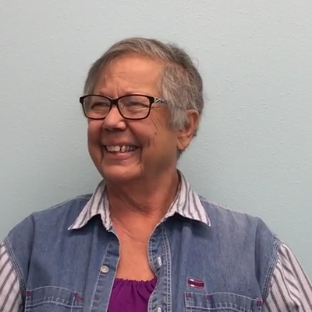 "They were very empathetic, very knowledgeable, very efficient and they are my friends today.  I love them all. I come in here just to say hi to everybody and Dr. Finkelstein. I have complete and total trust in her and her abilities.  Everything she has told me and done is just above board and I have complete faith in her."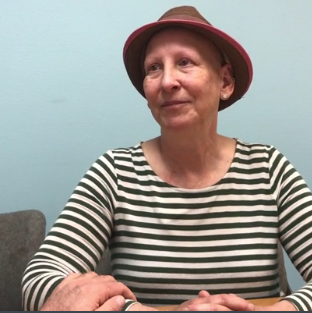 "I was so comforted and excited to have someone listen and hear what I had to say and actually supported me. I appreciated the balance immensely of true knowledge and willingness to be open to what I was finding in regard to alternative medicine."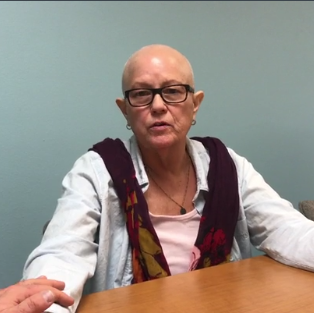 "I'm grateful that Karen came into my life. She has so much integrity and love for her patients and  if you end up here you are in a good place."
OUR MISSION
To help women triumph over their gynecologic and oncology needs in a warm and nurturing way.
HELPFUL LINKS