Almost 40 million caregivers in the US provide care for nearly a fifth of the adult population. With National Family Caregivers Month upon us, there's no better time than to celebrate the ways that caregivers support their loved ones – and provide some first-hand advice for providing quality care while taking care of yourself.
Taking Care of Your Loved Ones
Being a caregiver is rewarding and sometimes comforting – but it can also be challenging. Here are some ways to ensure that you're giving your best to your loved one.
Enlist a team. You're strong, but you're not a superhero. Your support is part of a larger team of family, friends, volunteers, and medical experts. By defining roles and assigning tasks, you'll be able to give your loved ones the care they need without missing anything – or burning out.
Use lists and calendars. To-do lists, calendar alerts, and reminders will help you prioritize tasks and stay on top of appointments and deadlines. They also help ease your mental load. Instead of keeping a long list of items in your head, you can rely on your lists to keep you on track and delegate as needed.
Be a proactive problem-solver. Planning can help avoid last-minute emergencies. Work through potential future scenarios and "what ifs" and develop plans to handle them, including contact details and availability. Talk with your loved one's medical team and, if applicable, legal and estate planning teams to make sure that you're on top of everything.
Be positive but understanding. Keeping a positive frame of mind is both good for you and the person you're caring for. At the same time, be accepting of their limitations and understand if things don't always go to plan. Keep lines of communication open so that they feel comfortable sharing their thoughts, fears, and concerns.
Empower your loved one. Cancer can remove agency from a person's life and narrow their world. Give your loved one agency over day-to-day decision-making and strive to include them in non-cancer-related activities, even if their participation might not look like what you're used to.
Remember to Take Care of Yourself
Even if you feel like you're doing what you're supposed to do, caregiving can be mentally and physically draining. Supporting someone with cancer or another illness is a long-term commitment with responsibilities that can change day by day.
Here's how to make sure you're in a good place to provide care:
Look after yourself first. Caring for a loved one requires a significant physical and emotional investment. Taking time to look after your own emotional health is vital. Focus on eating and sleeping well, taking time to move your body, and giving your mind to refocus and recenter, such as through meditation or journaling.
Find some healthy outlets. If you're feeling stressed, tired, or anxious, look to healthy outlets to express yourself. Exercise, hobbies, creative pursuits, connecting with friends, and "me time" are all great ways to help manage stress and bring balance back into your life.
Know that you're doing enough. Supporting a loved one with cancer can be a marathon, and it's easy to feel like you shoulder that whole responsibility. What you're doing and can give is enough, even if you don't always feel that way.
Get outside support. Just like the person you're supporting, you don't have to go through this alone. Join a peer support group, book a counseling session, and build a support group of loved ones you can talk to or lean on if you're struggling.
Don't be afraid to ask for help. As a caregiver, you're not a medical professional. Caring can be a full-time job but remember that there are trained experts and professionals available to help you – and that it's not a failure to ask. Get their help in performing tasks, assisting with transit, and getting through the days. Ask about programs and assistance available for you, such as respite care.
Plan for what's next. Uncertainty is part of cancer. Understand your loved one's diagnosis and prognosis, and arm yourself with knowledge. Having plans while also being flexible about what those might entail will help you manage.
Talk to the Team at SWWO
If you're a person with cancer or a caregiver to someone with cancer, the team at SWWO is always here to listen. Our holistic, personal approach to cancer treatment ensures that women with cancer and their caregivers are supported every step along the way – and that you have all the resources and information you need to move forward.
For more information, to book an appointment, or to discuss a diagnosis, contact us today.
TESTIMONIALS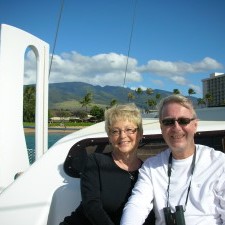 "She made sure I understood everything. If I had questions after hours, I could always call her on her cell. I never felt like I was a burden. I know Dr. Finkelstein is here for me."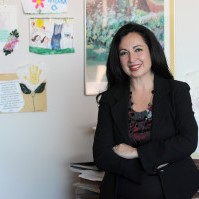 "I was very impressed when I met Dr. Finkelstein. She was relatable. She has two young children and a career. I have two young children and a career."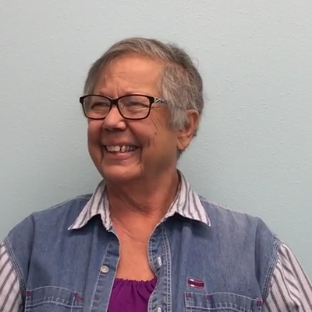 "They were very empathetic, very knowledgeable, very efficient and they are my friends today.  I love them all. I come in here just to say hi to everybody and Dr. Finkelstein. I have complete and total trust in her and her abilities.  Everything she has told me and done is just above board and I have complete faith in her."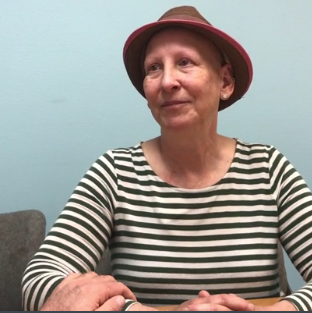 "I was so comforted and excited to have someone listen and hear what I had to say and actually supported me. I appreciated the balance immensely of true knowledge and willingness to be open to what I was finding in regard to alternative medicine."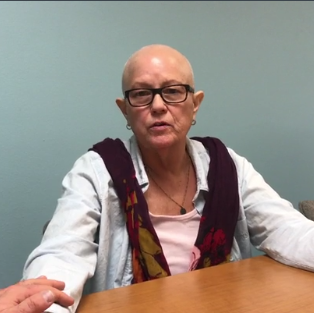 "I'm grateful that Karen came into my life. She has so much integrity and love for her patients and  if you end up here you are in a good place."
OUR MISSION
To help women triumph over their gynecologic and oncology needs in a warm and nurturing way.
HELPFUL LINKS