Cervical cancer is the one cancer that CAN be prevented. Yet, it is still diagnosed in more than 13,000 American women every year.
That's why Congress has designated the month of January as Cervical Cancer Awareness Month. During this month, groups like the National Cervical Cancer Coalition strive to raise awareness about this preventable cancer.
Cervical Cancer Awareness Month can save lives. Knowing the signs and symptoms and talking about them could be the difference between catching it in time and catching it too late.
What is Cervical Cancer After All?
Cervical cancer is slow-growing cancer that begins in the cervix. Just to remind you, the cervix is the bottom part of uterus connected to the upper vagina.
Almost all cervical cancer is caused by sexually transmitted forms of HPV (Human Papillomavirus).
What are the Risk Factors for Cervical Cancer?
All women are at risk for cervical cancer, but it's most frequently diagnosed in women ages 35 to 44. However, about 20 percent of cases occur in women over 65.
Women with weakened immune systems due to HIV or other causes are more likely to have cervical cancer. Women who smoke, have multiple sex partners, or have used birth control for an extended period are also at increased risk.
What are the Signs and Symptoms of Cervical Cancer?
Symptoms of early-stage cervical cancer include irregular spotting or bleeding, bleeding after intercourse, and watery discharge that persists. If you've been treated for a vaginal infection that does not go away, this could also be a symptom.
Later-stage symptoms include back, leg, and pelvic pain; weight loss and fatigue; vaginal discharge and discomfort; and swelling of the lower extremities. Bladder and/or kidney blockage can also be a sign.
Anyone with any of these symptoms should be evaluated as this could signal the presence of the disease.
It is vital that women and their loved ones know the signs, symptoms, risk factors, and screening and prevention options for cervical cancer. Increased awareness can further reduce instances of this highly preventable cancer.
How Can You Prevent Cervical Cancer?
Routine screenings, tests, and vaccinations are the best way to fight against cervical cancer. Cervical cancer is a slow-growing disease and, therefore, usually not noticeable on visual examination.
The use of the Papanicolaou (Pap) test has allowed for early detection of microscopic cellular changes leading to earlier management and treatments that can prevent cervical cancer from developing. Women over 21 should have a Pap smear every three years to test for precancerous cells, or more frequently if irregular results are found. We commonly also use HPV testing to triage frequency of pap testing and need for more intensive evaluation.
It should be noted that you should not rely on a Pap test alone to rule out cancer if you have symptoms or findings that could be due to cancer. Cancer can only be excluded by a proper exam and biopsy. Approximately 10 percent of women with an obvious cancer of the cervix will have a Pap test that is normal.
We also recommend the HPV vaccine, which protects against the types of HPV that cause cervical cancer. Patients usually receive the HPV vaccine at age 11-12, or up to 26 years if they haven't already received it. Because the vaccine only prevents new HPV infections, it works best when given before becoming sexually active. The HPV vaccine can prevent as many as 32,000 of those cancers from developing. This is why we highly recommended that you receive the HPV vaccination.
How is Cervical Cancer Treated?
Cervical cancer treatment depends on the type of cancer and how much it has spread. Surgery, chemotherapy, and radiation therapy are the standard treatments your oncologist or surgeon might recommend.
Spread the Word and Be One Less
Cervical cancer rates have dropped dramatically since screening was introduced in the 1970s. However, more than 4,200 American women die of cervical cancer each year. The more we spread the word about this cancer and how to prevent it, the more we can reduce those numbers.
This Cervical Cancer Awareness Month, here's what you can do:
Hang informative posters in bathroom stalls at work or school
Direct people to the cancer.org cervical cancer page
Host a fundraiser
Encourage people to wear a teal and white ribbon
Share your story
Encourage the women in your life to get tested or vaccinated
Check out the NFID website for additional ideas.
Raising awareness is key to cervical cancer prevention. So is listening to your body and being proactive about screening and vaccination. If you'd like to speak to a gynecologic cancer specialist or get a routine screening, make an in-person or virtual appointment today.
Let's end cervical cancer!
TESTIMONIALS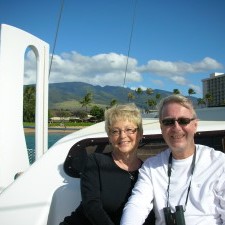 "She made sure I understood everything. If I had questions after hours, I could always call her on her cell. I never felt like I was a burden. I know Dr. Finkelstein is here for me."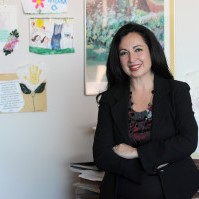 "I was very impressed when I met Dr. Finkelstein. She was relatable. She has two young children and a career. I have two young children and a career."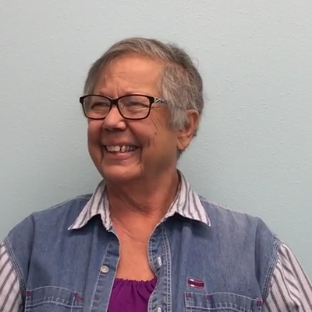 "They were very empathetic, very knowledgeable, very efficient and they are my friends today.  I love them all. I come in here just to say hi to everybody and Dr. Finkelstein. I have complete and total trust in her and her abilities.  Everything she has told me and done is just above board and I have complete faith in her."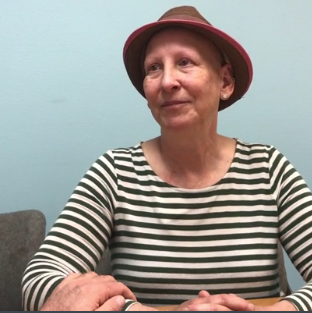 "I was so comforted and excited to have someone listen and hear what I had to say and actually supported me. I appreciated the balance immensely of true knowledge and willingness to be open to what I was finding in regard to alternative medicine."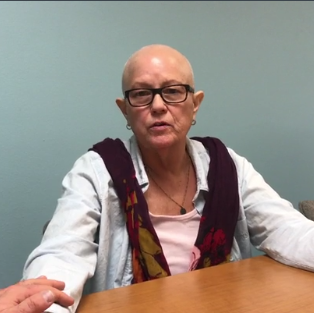 "I'm grateful that Karen came into my life. She has so much integrity and love for her patients and  if you end up here you are in a good place."
OUR MISSION
To help women triumph over their gynecologic and oncology needs in a warm and nurturing way.
HELPFUL LINKS