Diagnosing and treating cancer requires the expertise of a team of people. Together, these people are known as your oncology care team. Because of the nature of cancer treatment, trusting and feeling comfortable with your oncology care team is vital. Here's what to know.
Who Is On Your Oncology Team
Your oncology care team will consist of a number of expert practitioners who will support you through your treatment. The size and composition of your care team will vary depending on your type of cancer, how advanced it is, and the type of treatment you undertake. However, your team will often include:
Oncologist. An oncologist is an expert in diagnosing and treating cancer. There are different types of oncologists, all with different focuses and specializations. Medical oncologists use medicine to treat cancer, radiation oncologists specialize in radiation therapy, and surgical oncologists are cancer surgeons.
Oncology nurses. Oncology nurses are specialized in oncology care. They may perform exams, give medications or treatments, identify symptoms and side effects, coordinate care, and offer counseling and education.
Nurse practitioners and physician assistants. The responsibilities of these experts overlap somewhat with oncology nurses. They perform exams, order and interpret test results, and offer support with procedures, counseling, and education.
Social workers, mental health professionals, and patient navigators. These team members provide counseling and support for you or your loved ones and can help you connect with resources, support groups, and financial assistance.
Dietician. A dietician provides nutritional support during and after treatment to help patients cope with side effects and symptoms.
Rehabilitation therapist. These individuals offer physical therapy support to help you regain physical, speech, and mobility skills, along with any other skills affected by your cancer or your treatment.
Pathologist. Pathologists specialize in disease diagnosis. They work directly with your oncologist, although you might not engage with them regularly.
Radiologist. Your radiologist is an imaging specialist who takes and interprets medical imaging.
Clinical pharmacist. Your pharmacist will monitor and dispense your medications and make adjustments based on side effects, interactions, and your overall response.
Choosing Your Oncology Care Team
Your oncology care team will be with you throughout your treatment. Knowing that you're in good hands with professionals that you trust and feel aligned with in terms of your care is essential. When talking to a prospective oncologist, consider the following:
Who will lead your treatment, along with their background and expertise
The different experts who will make up your care team
Each person's role and how they will be involved in your care
Whether everyone on your team is in the same clinic or across different practices
Who is the main point of contact, and when and how can you contact them
Whether your insurance covers your team and their services
What to do if you require a second opinion
Your treatment goals and personal preferences
You should always feel supported and listened to around your cancer support team. A good rapport together with impeccable credentials and expertise in your specific type of cancer makes for the ideal partnership.
The Team at SWWO Is Here for You
At SWWO, we pride ourselves on always being here for our patients. Our care team is available at any time our patients need us – and our state-of-the-art premises keep your treatment in one place for your convenience and comfort. If you are looking for a gynecologic oncology care team who will treat you like family, talk to SWWO today.
TESTIMONIALS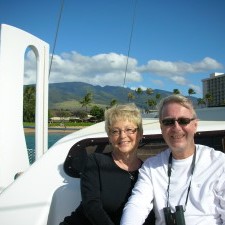 "She made sure I understood everything. If I had questions after hours, I could always call her on her cell. I never felt like I was a burden. I know Dr. Finkelstein is here for me."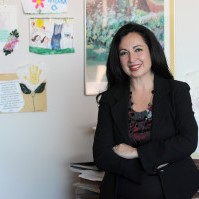 "I was very impressed when I met Dr. Finkelstein. She was relatable. She has two young children and a career. I have two young children and a career."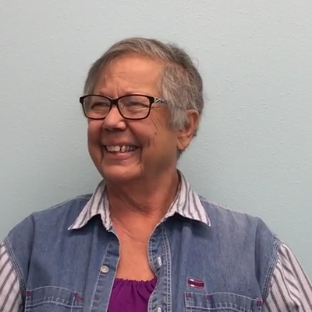 "They were very empathetic, very knowledgeable, very efficient and they are my friends today.  I love them all. I come in here just to say hi to everybody and Dr. Finkelstein. I have complete and total trust in her and her abilities.  Everything she has told me and done is just above board and I have complete faith in her."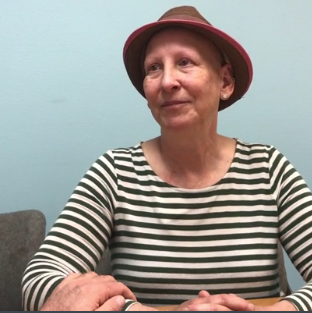 "I was so comforted and excited to have someone listen and hear what I had to say and actually supported me. I appreciated the balance immensely of true knowledge and willingness to be open to what I was finding in regard to alternative medicine."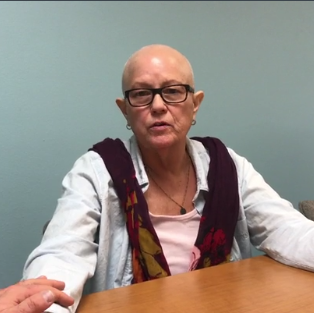 "I'm grateful that Karen came into my life. She has so much integrity and love for her patients and  if you end up here you are in a good place."
OUR MISSION
To help women triumph over their gynecologic and oncology needs in a warm and nurturing way.
HELPFUL LINKS