Intimacy is an integral part of our romantic relationships. However, the physical and emotional changes caused by gynecologic cancer and its treatment can affect your relationship. With Valentine's Day coming up, dating and relationships might be on your mind. Here's what to know about navigating intimacy as someone with cancer or as a survivor.
Understanding Cancer and Sexuality
Communication is vital to maintaining your intimate relationships while going through gynecologic cancer. Talk to your care team about what to expect in terms of how treatment will affect your sex life, whether it's safe to have sex, whether any sexual activities should be avoided, what precautions you need to take, and any long-term effects that might be expected.
Understanding how your body works and how cancer or treatment can affect this can help you navigate your expectations regarding your sexual health and your intimate relationships. Don't be shy about discussing sex and sexuality: you are not alone in your experience, and your care team is here to help.
Sharing Your Story with Your Partner
Whether you're in a long-term relationship or seeing someone new, being open about your cancer, your treatment, and its impact on intimacy in the short- and long-term is important. Talking with your partner about what you're going through will help each of you set expectations and find new ways to explore intimacy and sexual fulfillment. Share what you've learned from your care team and explore ways to handle any issues or challenges.
If you're anxious about discussing your cancer, prepare talking points beforehand, practice positive self-talk, and think about how you might respond to possible rejection. Join a support group or talk to other people with cancer about their experiences so that you have other points of reference to consider.
Rethink What Intimacy Means
A romantic relationship doesn't have to mean a sexual relationship, and a sexual relationship doesn't have to subscribe to traditional views of sex. When approaching a new relationship, think about what's important to you regarding emotional, physical, and sexual intimacy, and communicate with your partner about what you need. In a long-term relationship, you might want to explore other ways of being intimate, such as massage, handholding, or cuddling on the couch. All of these can help satisfy urges for physical connection when cancer or treatment has affected libido or your ability to have sex.
Find Ways to Boost Your Self-Esteem
Cancer and its treatment can change your body and reshape your lifestyle. You might look different, feel different, and approach usual hobbies and activities differently. But reclaiming your sense of self and physicality to help boost your self-esteem and make you feel more confident in your interpersonal or romantic relationships. Try:
Wigs or headscarves. If treatment has caused hair loss, experiment with wigs and headscarves that make you feel good about yourself. False eyelashes and microblading are also options.
Positive self-talk. Cancer can significantly affect your life, but you're still you. Celebrate the things that you're good at, practice gratitude, and talk yourself up. This positivity will help you approach your day – and dating and relationships – with vigor.
A new wardrobe. Experiment with new ways of dressing and expressing yourself through fashion and accessories. Looking good helps you feel good and can help quash negative self-talk.
Group and partner activities. Whether you're stepping into the dating pool or celebrating a long-term relationship, hobbies and activities can help you connect with others and reframe your day away from cancer and treatment, boosting your confidence.
Stay healthy. Eating well and exercising can help you feel better, as can practicing meditation and relaxation techniques. These can help you feel empowered to navigate dating or intimacy.
Talk to a professional. If you're anxious, need support, or want help navigating your intimate relationships, talk to a professional. Counselors, sex therapists, and other professionals are available to help you discuss any questions in a safe, private environment.
Talk to the Team at SWWO
The team at SWWO is always here for our patients. Whether you're going through gynecologic cancer or are a survivor, we can help you navigate changes and expectations regarding intimacy and sexual health. We understand that with Valentine's Day coming up, these questions might be on your mind more than usual, and we're here to talk. If you're looking for a caring, communicative gynecologic cancer support team, get in touch today.
TESTIMONIALS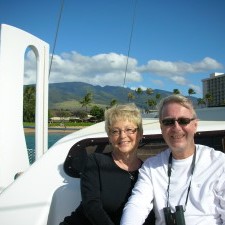 "She made sure I understood everything. If I had questions after hours, I could always call her on her cell. I never felt like I was a burden. I know Dr. Finkelstein is here for me."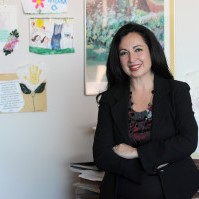 "I was very impressed when I met Dr. Finkelstein. She was relatable. She has two young children and a career. I have two young children and a career."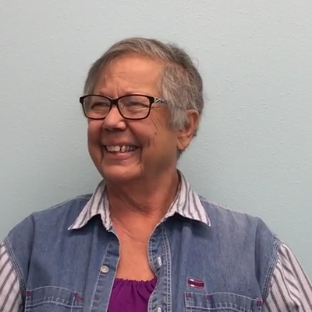 "They were very empathetic, very knowledgeable, very efficient and they are my friends today.  I love them all. I come in here just to say hi to everybody and Dr. Finkelstein. I have complete and total trust in her and her abilities.  Everything she has told me and done is just above board and I have complete faith in her."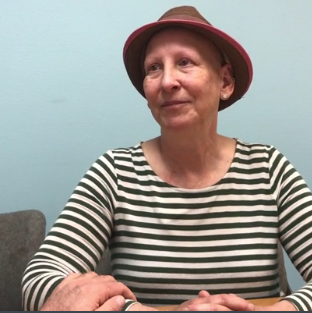 "I was so comforted and excited to have someone listen and hear what I had to say and actually supported me. I appreciated the balance immensely of true knowledge and willingness to be open to what I was finding in regard to alternative medicine."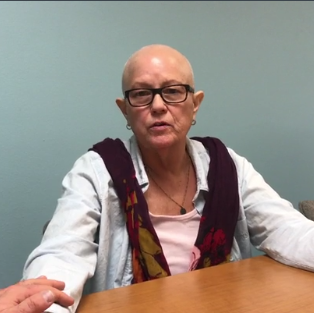 "I'm grateful that Karen came into my life. She has so much integrity and love for her patients and  if you end up here you are in a good place."
OUR MISSION
To help women triumph over their gynecologic and oncology needs in a warm and nurturing way.
HELPFUL LINKS